Capturing Wildlife - A Crowd of Birds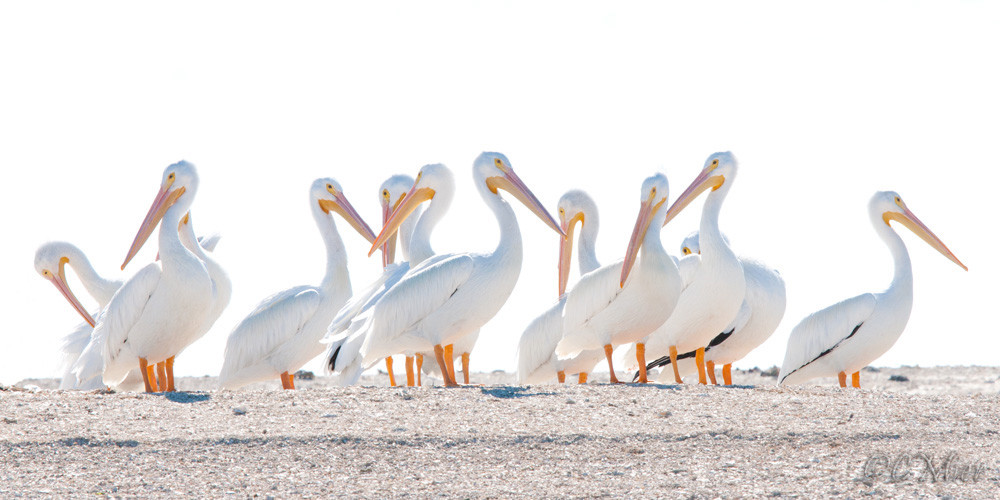 Obviously, the feathers are very white and you want them to look white in your image. To do this, I have to "tell" my camera to overexpose the feathers. If I let the camera expose automatically, it will cause those feathers to look gray instead of white. I compensate about +1 to 1 1/3 stop, which overexposes and thus, gets those feathers looking white as they are suppose to look.
Lighting is another important consideration. Note the two images below, the first one is taken with the sun facing me and without cloud cover. The second was shot on a cloudy day and as a result, the feathers appear even-toned without highlighted areas obvious in the first image. Two very different situations with very different results!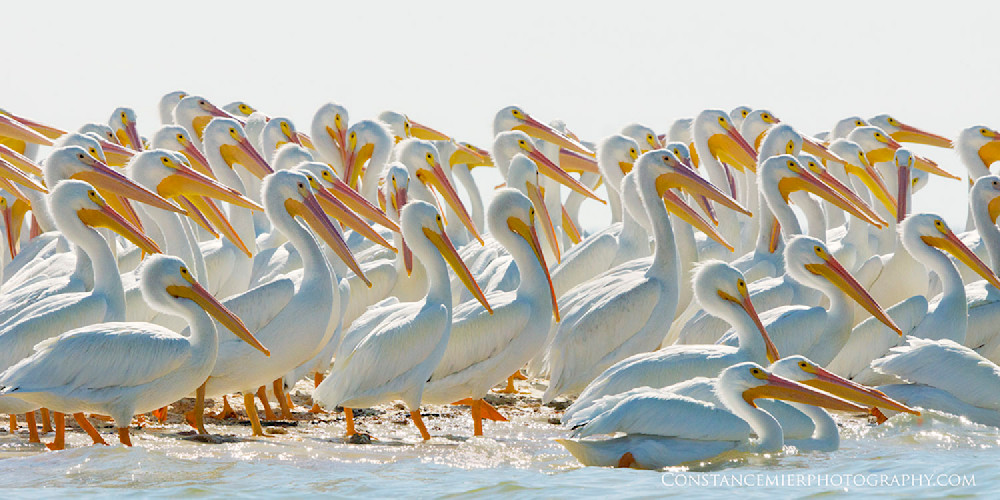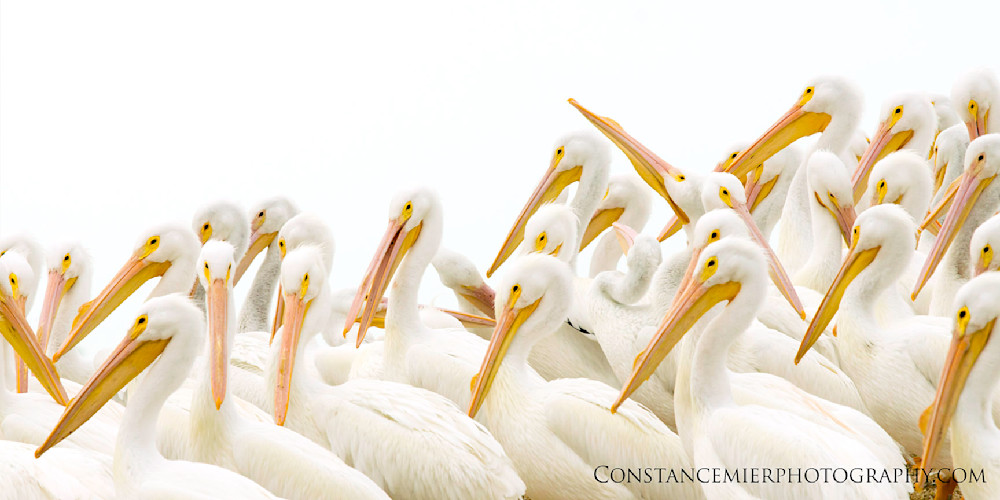 When possible, I attempt to fill the frame with beaks and feathers. If the pelicans are alert to me, and they always are, they will respond sometimes by turning their heads in unison toward the left or right. I love the repeating patterns created by their beaky profiles.
If you ever have an opportunity to photograph these magnificent birds, consider the bright feathers for correct exposure, make the most out of the sun light and go for those high key images, compose carefully and try to fill the frame with birds. Most of all, enjoy the white pelican as much as possible while they visit our area. Thank you for looking on!
And if you want to learn more about how I photograph birds from my canoe, check out my YouTube video.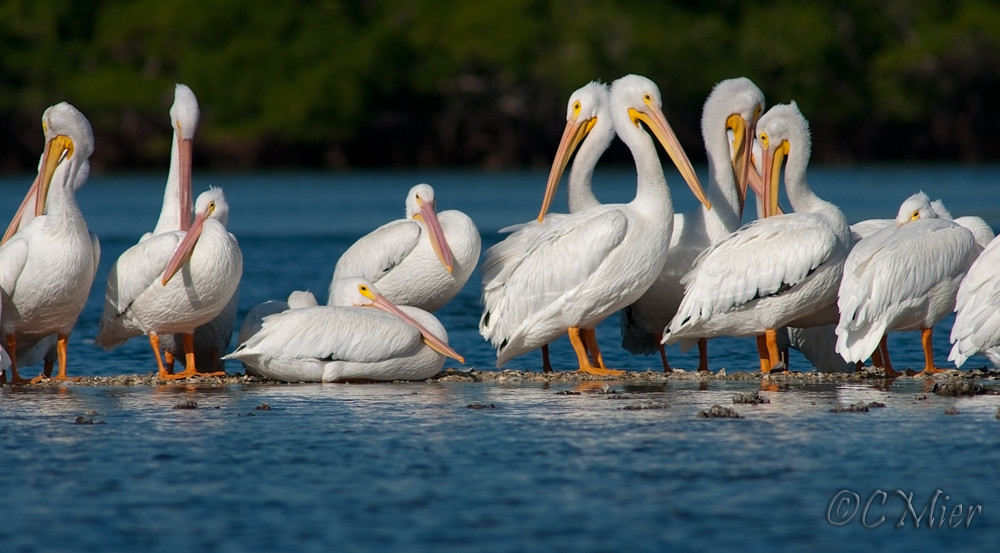 If you are interested in learning more about camera or editing techniques, I offer individualized instructions in the field as well as in Photoshop. Please visit my website to learn more about these workshops or contact me at bigcypress214@yahoo.com with any questions you may have.